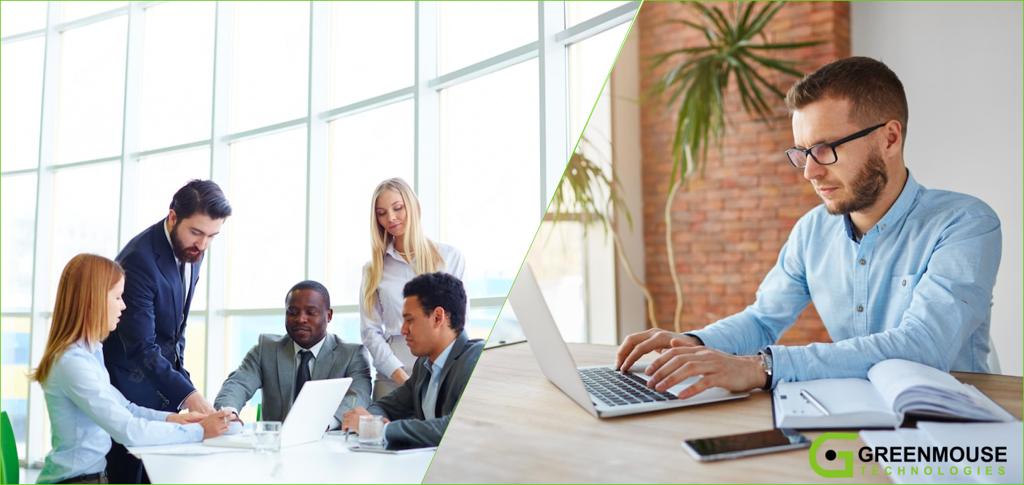 1. Access to cutting-edge technologies
Development companies are adaptable, that is, they stay on top of trends and adopt the latest innovations in the market to best cater to their clients. With an app development company, they have access to a vast array of tools and technologies as well as a team with experience in diverse fields, and in total, you gain access to the latest technologies for your project work, offering more comprehensive services
An app development company uses cutting-edge technologies to give its clients the best service possible and as a client, you gain the benefit of your application being future-proof.
Contrarily, a freelance developer might not have access to such innovations. Hiring them would mean investing more funds in the technologies or being satisfied with the lower quality work.
2. Experienced and specialized knowledge
Working with a development company or firm means you get a team of individuals with the required skill set to design and develop your application. With one company, you get a team of developers, designers, and testers. Each of them has the knowledge and experience in their domain so that you can get a full-stack of development services.
If you hire a freelancer, it's just one individual handling all tasks. Additionally, you can't be sure of their knowledge and expertise in the type of app you want.
3. Resources, tools and technologies
When it comes to resources, development firm infrastructure and budget mean they will have a larger team with experience in various fields (such as development, design, or testing) and development platforms, use various tools, and are also more likely to offer a comprehensive service.
On the other hand, freelancers are usually specialized in specific tools, technologies, have fewer resources, and will, therefore, also move at a slower pace. Moreover, they usually specialize in specific development tools and software.
4. Flexibility and reliability
Hiring an agency is more efficient, reliable, and time-saving. The developers' role in the company is to build apps, which means they will dedicate all their time and devotion to completing the task.
A freelance cant be as dedicated as a company and sometimes not reliable,
5. Support and maintenance
Companies are more adept at long-term cooperation and therefore more likely to offer support and maintenance for your project, sometimes even as part of the app development package, offering round-the-clock support services to its clients.
Although freelancers also offer these services, they may have more time restrictions on their availability and usually offer this service as an extra.
Freelancers might have other things on their schedule, other projects to work on or their time zone might be different. There is no guarantee they'll be available when you need them. That is, with freelancers you get limited support during the development and after launch. It leads to limited chances for updates as your business grows.
6. Long-lasting relationship
Web application or mobile application development process doesn't just finish with the launch. It would need regular updates as your company grows. You might want to make adjustments, spruce up the design, improve functions, add features, and more. For that, you need a long-lasting relationship with the developers.
A development company is more eager to build a lasting relationship with its clients. For it, your project will be a priority. Therefore, the development agency will have the motivation to work efficiently on your app during development and after delivery as it will help boost its portfolio.
Conclusion
Outsourcing a full-time, registered mobile application development company over freelance app developers will increase user engagement, promote the brand, bring a higher return on investment (ROI), will add value to the business, and give you peace of mind.
You need the help of one of the registered app development companies to build the perfect app that appeals to the users and accomplishes the goals you set.